The PAOT® technology revolutionize the oxidative stress challenge
PAOT® technology is a French innovation which allows for the very first time to have a
portable, simple, reliable, fast, precise, low cost

device to measuring the concentration of antioxidants and free radicals of

skin cells, body, plants, food and food supplements

.
PAOTScan® is an exclusive, non-invasive, non-lesional and safe approach allowing to know the state of oxidizing stress of a person (the balance between antioxidants and oxidants).
It estimates in real time (few minutes) the antioxidants and oxidants content as well as their bioavailability from measures take on the skin (all parts of the body are eligible: face, hand, back, thigh, etc.).
PAOT® technology assessments are:
General condition and bioavailability of antioxidants expressed in reference molecules (deficiencies or excess)
General condition of oxidants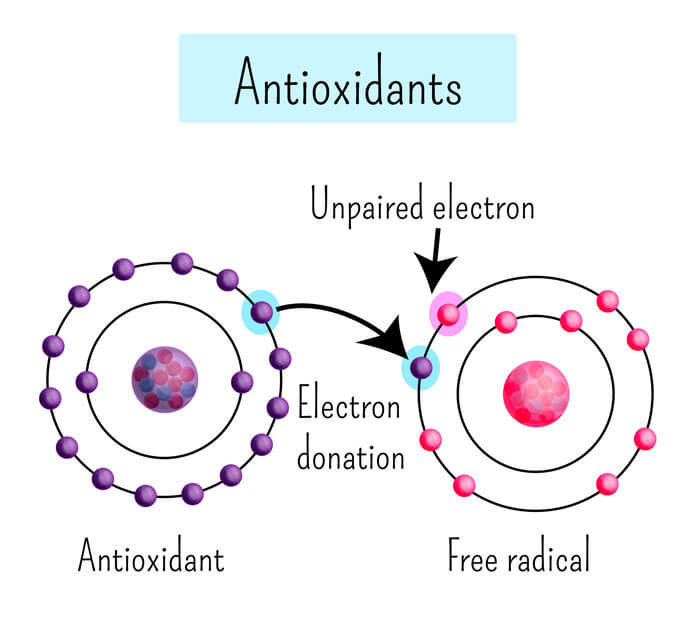 PAOT® technology is an patented (PCT/FR2019/052835) invention based on the electrochemical nature of oxidative stress, defined as an electron donor-acceptor system. Therefore, the use of electrochemical methods makes it possible to evaluate the oxidative stress, that is to say the imbalance between anti-oxidants and pro-oxidants (free radicals).
This innovative technology is based on measuring the electrochemical potential of the matrix, and thus is able to calculate the ratio of the oxidized forms to the reduced forms present in the medium.
In addition to measuring the electrochemical potential, the PAOT® technology can integrate spectrophotometric and fluorimetry measurements for further analysis. The absorbance of the matrix varies according to the formation of oxidized or reduced complexes, which makes it possible to establish a relationship between the antioxidant / oxidant concentrations and the spectrophotometric measurements.
Electrochemical methods are used in various fields: medical, pharmacy, chemical biology, food industry… By example, in cosmetics, electrochemical methods are used to examine the biological tissues (skin) in order to obtain a diagnosis.
The PAOT® technology can be used on the skin for:
Measuring the oxidative state of a customer
Monitoring the effectiveness and safety of treatment and its timely adjustments
Optimizing formulation and manufacturing of pharmaceuticals and cosmetics
PAOT® technology has been the subject of several clinical studies in collaboration with the Liège University Hospital in Belgium (Ethics Committee N° 2017/342) and Lorraine university. The results have given rise to several publications:
[1] Joël, P.; Mouna-Messaouda, K.; Jean-Paul, C.-B.; Jean-Olivier, D.; Smail, M. Electrochemical Methodology for Evaluating Skin Oxidative Stress Status (SOSS). Diseases 2019, 7, 40.
[2] Pincemail, J.; Kaci, M.-M.; Kevers, C.; Tabart, J.; Elle, R.E.; Meziane, S. PAOT-Liquid® technology: An Easy Electrochemical Method for Evaluating Antioxidant Capacity of Wines. Diseases 2019, 7, 10.
[3] Kaci, M.; Belhaffef, A.; Meziane, S.; Dostert, G.; Menu, P.; Velot, É.; Desobry, S.; Arab-Tehrany, E. Nanoemulsions and topical creams for the safe and effective delivery of lipophilic antioxidant coenzymeQ10. Colloids Surf. B Biointerfaces 2018, 167, 165–175.
[4] Poutaraud A, Guilloteau L, Gros C, Lobstein A, Meziane, S, Steyer D, et al. Lavender essential oil decreases stress response of horses. Environ Chem Lett. 2017;1–6.
Patents which cite PAOT technology
Patent N°EP 3 375 433 A1
Chanel Parfums Beauté "COMPOSITION COSMÉTIQUE COMPRENANT UN EXTRAIT DE MENTHE POIVRÉE" – date 19.09.2018 Bulletin 2018/38
Patent N° W2019/179921
Sensient cosmetic technologies" COMPOSITION OF USE FOR SLOWING DOWN DEGRADATION CAUSED BY LIGHT, HEAT AND/OR THE OXIDATION OF A COSMETICALLY ACTIVE COMPOUND" – date du 26 septembre 2019
Patent N° WO 2018/229410 Al
Harmonic Pharma "COSMETIC COMPOSITIONS COMPRISING NATURAL EXTRACTS AND USES THEREOF" – date 20.12.2018
Patent N° WO2019158654A1
Robertet "METHOD FOR OBTAINING AN EXTRACT ENRICHED IN ROSMARINIC ACID FROM FRESH PLANT MATTER" – date 22.08.2019
Which kind of PAOT® technological products are available?
Discover the PAOT® technology (Liquid and Skin), to measure the total antioxidant/oxidizing activity of the matrix by a direct and rapid method without destroying the product.
Our technologies are designed for use in the pharmaceutical, nutraceutical, food, medical and cosmetic fields.
Determination of antioxidant/oxidant activity of:
Fluids and tissues (blood and its fractions, seminal fluid, skin, plants…)
Food (fruit/vegetables, juice, tea, wine…)
Cosmetics (creams, emulsions…)
Dietary Supplements (vitamins…)
The PAOT® Liquid technology is designed to measure the total antioxidant/oxidizing activity solution products such as:
The raw food (fruit/vegetables, tea) and processed food (alcoholic and non-alcoholic beverages and their derivatives, milk, fish and their derivatives)
The cosmetic and medicinal preparations, vitamins, food supplements
The biological fluids (blood and its fractions, seminal fluid, etc.)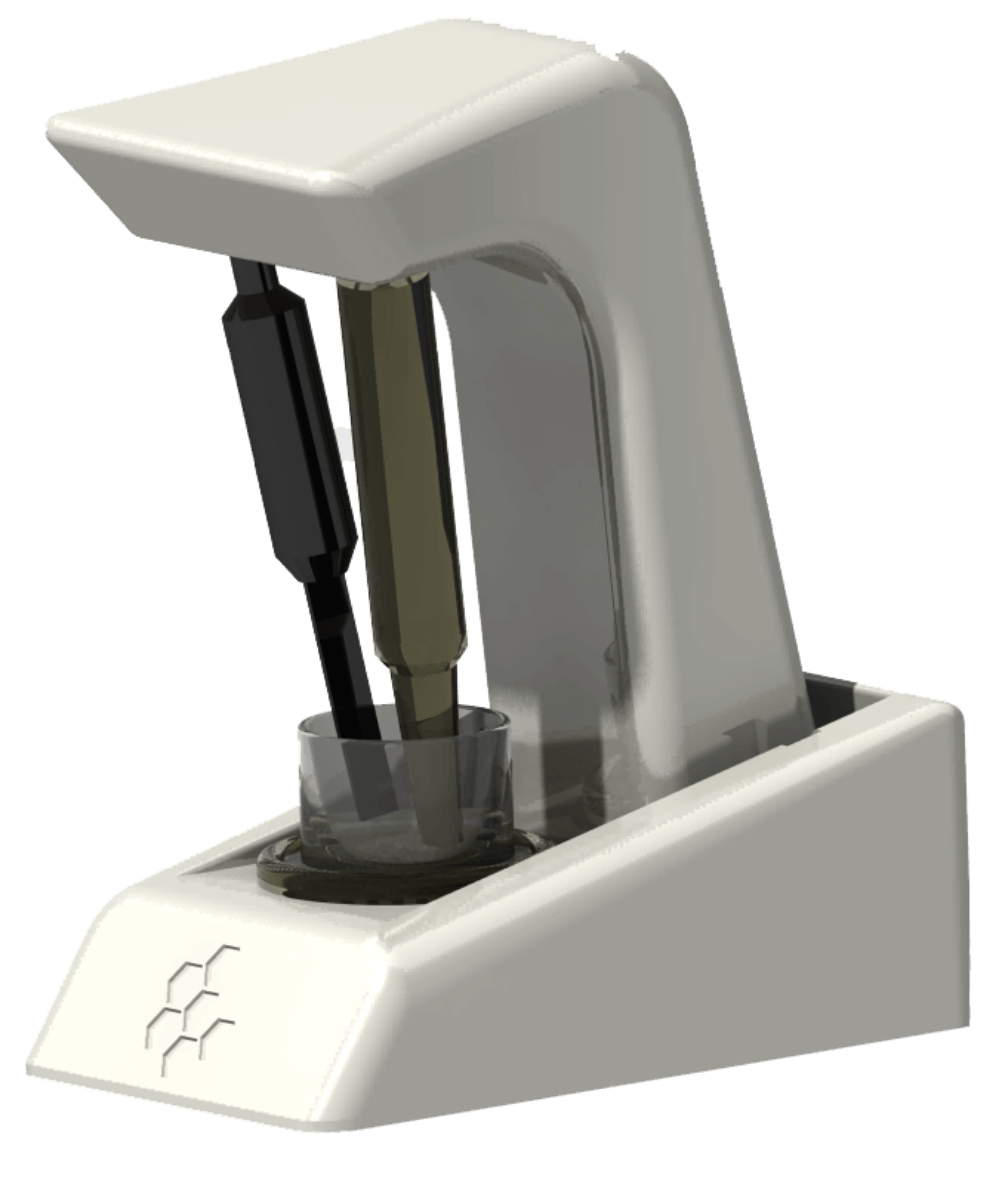 The PAOT® Skin technology is designed to measure the full concentration of oxidants and antioxidants biological tissues (skin, Root, leaf…).
The PAOT® Skin is used to demonstrate the effectiveness of IN SITU/IN VIVO products to fight against oxidative stress and their bioavailability.
Food supplements (Vitamins, Extracts, Minerals…)
Food (Juice, Tea, Coffee…)